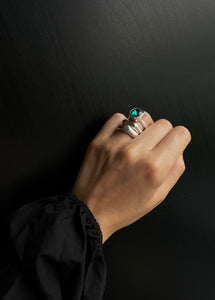 Maia - a nymph and a goddess of fields. Become a star wearing this unique set of rings. 
The set consists of three rings. 
Silver 925
Swarovski crystal ( there is various options of other stones or different colors of swarovski crystals. Drop us a message if you are interested in it ) 
Production time - 2 weeks.