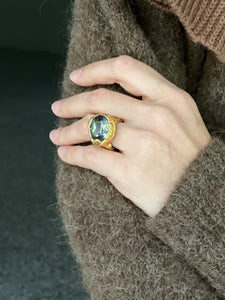 Circe - goddess of magic, who transformed her enemies or those that insulted her, to the beasts. Use you own magic and take some from the ring to be surrounded only with good people. 
Silver 925 
Gold plated 
Champagne swarovski
Production time - 2 weeks. 
Let us know if your favourite colour of the stone is different and we will make it as you want.