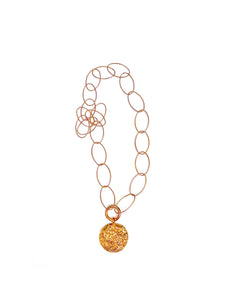 Gold plated necklace with exceptional hand made medallion could be the perfect match for all your outfits. It will be noticed, it will be praised. A special circular shape has been used in this piece of jewellery that carries luck in it. 
Brass, silver, gold plated. 
Production time - 2 weeks.